Description
The 458 socom ammo (11.63×40mm) is a moderately large round designed to work in an AR-15 platform. This is achieved by installing a 458 bolt and barrel. The 300-grain (19 g) round offers a supersonic muzzle velocity of 1,900 ft/s (580 m/s) and 2,405 ft⋅lbf (3,261 J),[1] similar to a light .45-70 but with a much smaller case.
While taking advantage of state of the art testing equipment, this high performance ammunition by underwood is field tested using popular, real firearms that customers are most likely to own out in the real world with all the elements you would experience. If for some reason Underwood Ammunition fails to meet performance expectations, Underwood stands by their product 100% and will make sure the customer is satisfied with every purchase. This ammunition is new production, non-corrosive, in boxer primed, reloadable brass cases.
458 socom ammo  are non-expanding, powerfully penetrative bullets that are designed with your woods defense needs in mind; whether fending off wild hogs or black bears, the FMJ-FN bullets are consistently effective in taking down any wild animals that you may encounter. In contrast to the round nose non-expanding bullets, the flat nose bullets are able to pierce through dense bodies of mass while maintaining their nose forward position; the nose forward position is optimal for maximum penetration. All of Underwood Ammo rounds utilize flash suppressed powder so that your vision will not be compromised if it becomes necessary to use your firearm in low light.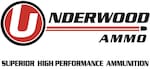 Made In United States of America
History On .458 socom ammo:
The 458 socom ammo for sale was developed after members of the special operations command lamented the ineffectiveness of the 5.56 NATO cartridge in the M4 carbine and the M16 rifle, specifically after Task Force Ranger found that multiple shots were needed to incapacitate members of the opposing force in Mogadishu during Operation Gothic Serpent. In 2000, Marty ter Weeme of Teppo Jutsu and Tony Rumore of Tromix devised the cartridge, and in February 2001, Tromix was awarded the contract to manufacture the first.458 SOCOM rifle.
The cartridge needed to be compatible with the M4 carbine and fire heavy-for-caliber projectiles at subsonic velocities with suppressors, two of the many specifications laid out by the project sponsor. Several alternative cartridges were presented throughout development but ultimately rejected by the project sponsor as not being adequate.
The 7.6239mm, the 939mm Grom, the.45 Professional (now the.450 Bushmaster), and the.50 Action Express were all under consideration. Since the.499 LWR cartridge was still in its early stages of development, it had not yet been chambered for sale.
As the designer of the.45 Professional cartridge explained to the trade press in an interview, the bolts and extractor in this cartridge are made from a proprietary steel developed by General Motors to handle the cartridge's high operating pressures, this cartridge was ruled out. We eliminated the.50 AE and.499 LWR because in 2000 there were only two.501 bullets available; both were designed as pistol bullets for the.50
AE and were too light for the subsonic suppressed function. According to studies, the.458 1.5″ Barnes, a short belted cartridge, was adopted for use in suppressed bolt-action rifles in Southeast Asia during the Vietnam War. It was demonstrated to be effective in terms of ballistics, being able to fire a subsonic 500-grain bullet; however, the platform's bulk and heft made it less than optimal for its intended use. This solidified the decision, as did the abundance of bullet options in.458 diameter.
Product Information On 458 socom ammo
| | |
| --- | --- |
| Cartridge | 458 Socom |
| Grain Weight | 350 Grains |
| Quantity | 500 Round |
| Muzzle Velocity | 1650 Feet Per Second |
| Muzzle Energy | 2116 Foot Pounds |
| Bullet Style | Full Metal Jacket |
| Lead Free | No |
| Case Type | Brass |
| Primer | Boxer |
| Corrosive | No |
| Reloadable | Yes |
| Velocity Rating | Supersonic |
| Country of Origin | United States of America |