Description
Give Your Shooting The Best Experience With Large Pistol Primers
Do you want to experience fast and accurate shooting? Large pistol primers are for you. Count on Ammo Metro to shop premium large magnum pistol primers at a cost-effective price!
Primers are the essential component of a centerfire cartridge, responsible for igniting the powder charge. Made of four items; the cup, anvil, priming compound or mixture, and foil cover, primers improve the shooting performance. They work together with the gun firing mechanism to set off the chain or reaction involved with firing a self-contained cartridge. They come in two sizes, small and large primers. 
In this article, we will talk about large pistol primers. And if you need large primers, visit Ammo Metro. We have large pistol primers in stock for sale, retail and wholesale. Contact us to book your order!
Large Pistol Primers Product Overview
Large magnum pistol primers are available in various brands. CCI and Remington are the most popular large pistol primers brands known for their consistent ignition and reliability. They are designed to be easy to set and reduce the chance of misfires. Other large magnum pistol primers manufacturers include Federal and Winchester, each having its line of high-quality large pistol primers for sale. 
Large pistol primers are non-corrosive and weatherproof primers that ensure ignition no matter what the conditions are. The availability of large pistol primers for sale is always open because of bulk requirements. Before making large pistol primers in stock available, they are tested for consistency and sensitivity at temperatures and conditions far beyond the normal use range. The best thing about the large pistol primers is that they can be carefully controlled and deliver more positive firing in all guns. 
When looking for large magnum pistol primers, count on a reliable store to get the premium product. Ammo Metro has large pistol primers in stock; you can shop for personal use or sale anytime by ordering from the website. 
Why Do You Need Large Pistol Primers?
Using large pistol primers is necessary for several reasons. We explain the most important uses of large magnum pistol primers in the below section. 
They are fast and responsible for accuracy. 

The primary use of the large pistol primers is to touch off the charged powder inside the gun's cartridge. Without primers, the slug will be stuck in the barrel, and you can not perform shooting. 

The primers touch the metal cap. When the pistol's shooting pin hits the preliminary cap, the synthetic is squashed inside the metal iron block and cap. Eventually, primers produce hot gas into the glimmer opening and cartridge case. This makes the temperature, which then at the point touches off the force powder. 

Despite brands, all primers upgrade the shooting and reloading experience. 
In a nutshell, large pistol primers deliver the best shooting performance. Whether a hunter or shooter, you must have large pistol primers. Ammo Metro has large pistol primers for sale (customers and dealers); you can buy them in retail or wholesale, according to your requirements.  
Why Trust Ammo Metro For Large Pistol Primers?
When looking for large pistol primers in stock, look no further than Ammo Metro. We have a stock full of large pistol primers for sale from your favorite brands like CCI, Winchester and Federal, Remington, and many more. Ordering large magnum pistol primers is easy from Ammo Metro; you just need to select the brand and quantity and add them to your shopping cart. Your order will be delivered to your doorstep within a few business days. 
With Ammo Metro, we give peace of mind to our customers. They can take a back seat and relax at their home after ordering large pistol primers from us. We assure our customers of safe and fast delivery. If you are in a hurry and are looking for large pistol primers for sale. We are your reliable partner. You can visit our website with any size or requirement since we have large pistol primers in stock. 
Finding premium ammo at a competitive price seems impossible. But you can expect the qualitative product at Ammo Metro.  We are a leading online store well-known for catering to all firearms needs. Contact us to buy quality ammo at the best prices! 
Packaging is marked for Standard or Magnum pistol loads. Consult your reloading manual before reloading.
Quantity Information:
Box of 1000: 10 Sleeves of 100
Box of 5000: 5 boxes of 1000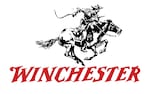 Made In United States of America
Smokeless Powder, Black Powder, Primers, and Fuses ship from our warehouse with other products. This ensures no more than one Shipping Charge and one HazMat Charge per order (unless you also order products that Ship Separately from MidwayUSA or our Suppliers). Each order is limited to no more than 25 pounds of Black Powder, and no more than 66 pounds each of Smokeless Powder, Primers, or Fuse. Smokeless Powder, Black Powder, Primers, and Fuses are considered hazardous materials, incur HazMat Charges, and can only ship ground freight within the continental U.S. Due to safety considerations and legal/regulatory reasons, Smokeless Powder, Black Powder, Primers, and Fuses cannot be returned.
Specifications
Product Information
| | |
| --- | --- |
| Quantity | |
| Primer Size | |
| Country of Origin | |
Delivery Information
1.095 Pounds
Yes

Cannot ship via air
Cannot ship via USPS
Cannot ship to PO Box
Must ship to Contiguous US